I am fortunate to be represented by these fine galleries:
Arts at Denver exhibits some of the best representational and traditional art among Denver art galleries, showcasing original oil paintings by more than thirty Colorado Artists. From the Colorado landscape, vibrant still lifes, birds and animals, to people and portraits, the gallery exhibits beautiful paintings by both known and emerging painters. We offer a welcoming environment and exceptional customer service. The owner and director, Paula Colette Conley, enjoys helping new and established art lovers add to their collections.
Mountain Home
27965 Meadow Drive, Evergreen, CO 80439
303-674-3345
kay@mountainhome.net
Mountain Home
Art. It's a small word that makes a huge impact. Here at Mountain Home, it all started when we invited a few friends – all talented artists – to display their paintings, photographs and sculptures in our showrooms. The idea blossomed, and art is now a primary focus and one of our main attractions. The artwork, as it turned out, was a magnificent addition to the various rooms on display throughout the store. The fully decorated rooms, in turn, were greatly enhanced by the presence of original art. It's a winning combination for us and for our customers, who love to see how the art would show in a real home setting. We add to the fun by hosting artists' receptions on the last Friday of each month from May through November. It's a wonderful opportunity for friends and customers to connect with the artists, enjoy each other's company, and snack on smoked salmon. You're always invited!
Reflection Gallery
201 Canyon Road
Santa Fe, NM 87501
Email: info@reflectiongallery.com
Phone: 505-995-9795
Located at the beginning of Historic Canyon Road, in Santa Fe, New Mexico – "The Art Street of the Southwest" Reflection Gallery represents an array of original fine art from the United States and countries such as Russia, The Ukraine, China, Peru, Spain and more.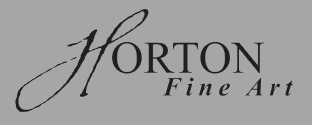 Horton Fine Art
156 Plaza
PO Box 7386
Beaver Creek, CO 81620
Phone: 970-949-1660
Horton Fine Art 
Horton Fine Art hosts a diverse collection by well known contemporary and traditional artists. The gallery is located in the Park Hyatt in Beaver Creek Village.